Our varied activities and events will each be targeted to different audiences and will provide the opportunity to meet and learn from the expertise of our network.
Industrial Problem Solving Workshop
Fin-ML Collaborators and Students participate in the Industrial Problem Solving Workshop organized jointly by the CRM and IVADO.
Finance and Insurance Workshop
The Fin-ML/IVADO Workshop is a practical training in machine learning, applied to concrete problems in finance and insurance.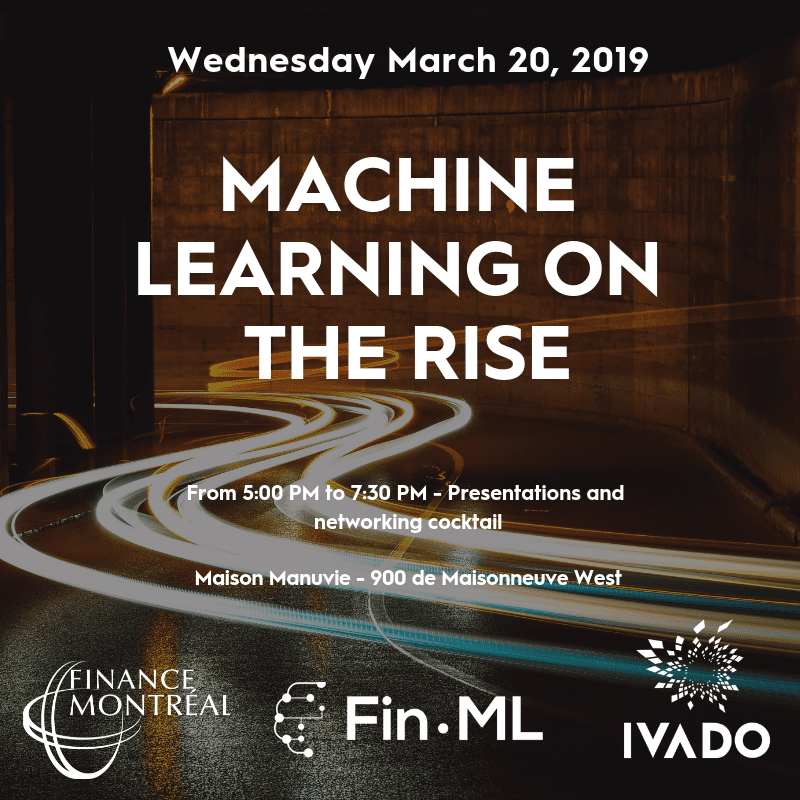 The Future of Skills in Finance and Launch of the CREATE Program.
Join us to discuss the challenges, findings, and evolving demands for the financial skills of the future, following recent technological advances.