The Fin-ML's 5-year milestone event will be held on 7-8 November 2023, at Montreal.
This event will highlight research and achievements to date, as well as the trends observed in the market following the application of various machine learning models in banking, insurance & investments.

Since 2018, over a hundred students at all levels have been trained through the NSERC-CREATE Program on Machine Learning in Quantitative Finance and Business Analytics (Fin-ML CREATE), with the aim to form a new generation of finance professionals to meet the modelling, implementation needs and challenges in the Canadian financial industry.
Registration deadline : Friday, November 3rd
HEC Montréal – Hélène Desmarais Building
A.335 Amphitheatre | Rachelle and Alain-Paris
501 Rue De La Gauchetière Ouest
Montréal, QC H2Z 1X6
514-340-6000
Metro: Square-Victoria-OACI
REM: Gare centrale
Subject to change
Featuring:
5 guest professors 
30+ Fin-ML Students & Alumni – presenting their collaborative projects or thesis with the support of many of our industrial partners!
7 themes spread on 2 days representing latest research and trends.
Networking event not to be missed! A chance to connect with both industry and academia.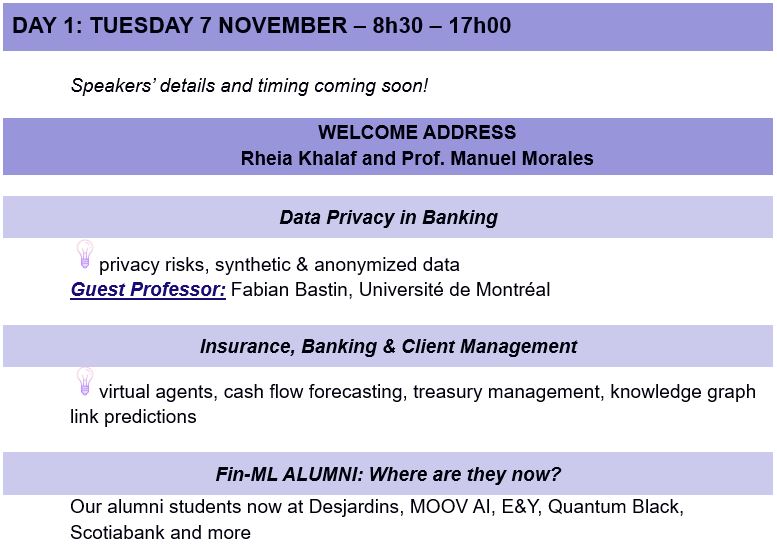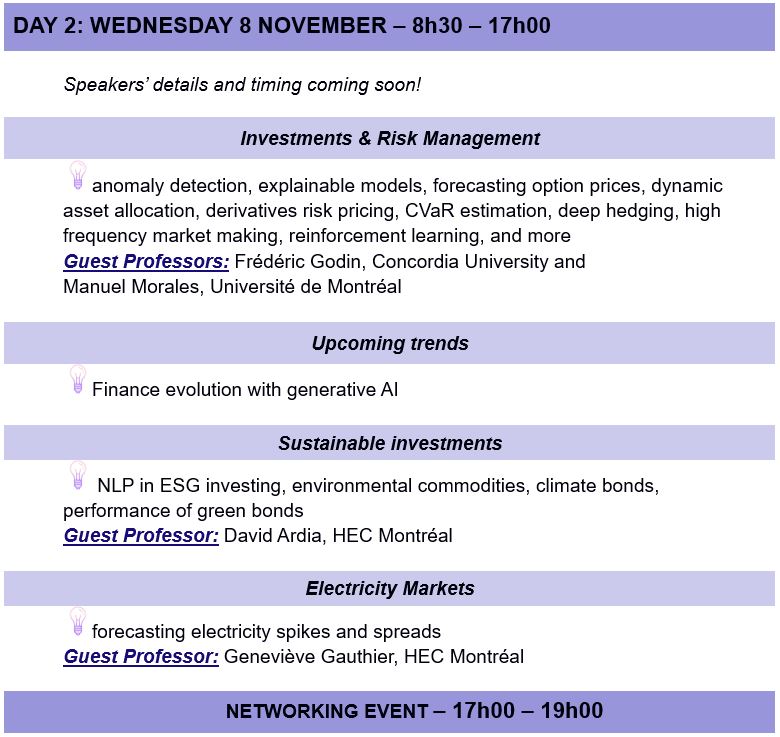 Most presentations will be given in English to accomodate our out-of-town students from our participating universities.