The financial sector is the second largest source of income in the Canadian economy. Over the last few years, machine learning and advanced quantitative techniques are disrupting our environment. As a result, there is an increase in demand for qualified professionals who know how and where to implement these advanced tools, yet there is still an increasing gap in training and education for professionals in the field or aspiring to enter the field.
Machine Learning applied to Finance and Insurance - Workshop
16 hours of training spread over 4 weeks, May 30 to June 21, 2023 inclusive
This practical training in Machine Learning delivered in English aims at demonstrating theoretical and practical use of data science to solve problems frequently encountered in the investments, banking and insurance industry.
For more information on workshop content and fees, or to register before May 28, click here.
By assembling a strong team of internationally renowned researchers across Canada, a remarkable support from major financial institutions, and a notable backing from the Institute for Data Valorization (IVADO) and the Natural Sciences and Engineering Research Council of Canada (NSERC), Fin-ML seeks to form a new generation of finance professionals to meet the modeling and implementation needs of the quantitative spectrum of the Canadian financial industry and contribute to its global competitiveness.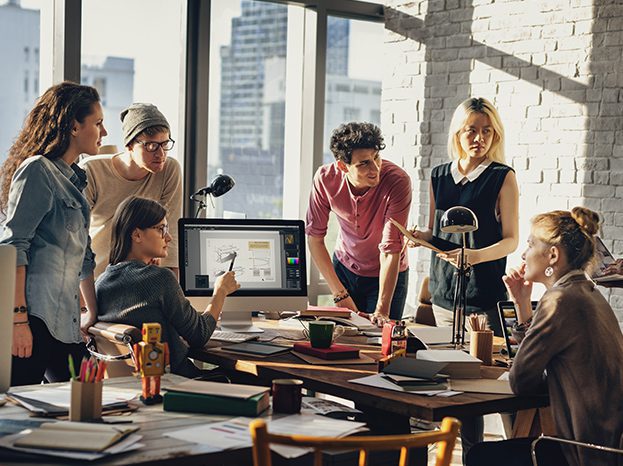 Our diversified team is composed of researchers, students and professionals with an internationally recognized scientific expertise covering a wide spectrum of fields at the crossroads of mathematics, computer science, artificial intelligence, business analytics and quantitative finance applications.

We offer several activities (workshops, conferences, seminars, etc..) geared towards finance students and professionals seeking to understand and implement innovative machine learning techniques.

Three types
of Scholarships
Our NSERC-CREATE Program in Machine Learning in Quantitative Finance and Business Analytics is offered through a competition to students in participating universities across Canada.

We aim to conduct and implement innovative and multidisciplinary collaborative research projects, small or large in scale, in order to offer our researchers multiple opportunities for industrial experience.